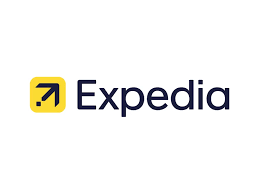 The Expedia 2023 Traveller Value Index reconfirms that travellers react strongly to sustainability initiatives by hotels.  How can it not be if you consider it – we are constantly being bombarded with sustainability in the media. It is one of those desires that so many hotels can easily satisfy and that so many are already doing but just failing to communicate….
two in three consumers want more sustainability information from lodging and transportation providers to help them make informed decisions
Your websites should clearly identify the green credentials you have which customers are looking for and make sure these can be easily seen when planning their trip – How?
Your own website – how easy is it for customers to see that your hotel is environmentally responsible?  Is it buried in a back page, at the bottom, in other information?

use your 3rd party environmental certification logo on your home page
If you have a menu dropdown have a specific heading – Green/Environment/Sustainability – and have a clear and informative landing page that is a snapshot of your activity
Add additional pages, using pictures and graphics, to communicate your targets, actions, successes, etc.
Make sure third party booking engines are aware of your green credentials and that they are published on your listing
What information do customers want to see?  Your Snapshot
Are you 3rd party environmentally/sustainability certified
What are you doing to reduce your hotels carbon footprint

LED Lighting
Solar Energy
Use of renewable energy
Responsible carbon offsetting

What are you doing to eliminate single use plastics
How expansive are your recycling actions
Do you have EV Charging – where is the nearest….
How can visitors engage with your local cultures and communities
How are you supporting local communities and the local economy
Review your website….how easy is it to fnd your Green information, how well is it communicated, is it up to date?  Do you care?  Your customer does…
Read through the reports here;
Expedia 2023 Traveller Value Index Report
Expedia 2022-Sustainable-Travel-Study