How Environmentally Sustainable is Your Business?
What is your Carbon Footprint?

Use our free tools to find out.
The Green Hospitality Programme is the Irish Hospitality, Travel & Tourism Resource for Sustainable and Responsible Tourism.
The Green Hospitality Awards is an internationally recognised third-party environmental & sustainability certification awards programme which has been running since 2004. It requires businesses to initially implement an Environmental Management System focusing on Energy, Carbon, Waste and Water and builds towards a full sustainability award. (The GHP Platinum Award was Recognised by the GSTC from 2023)
Additional services include micro-certification through our GREENMark's, resource efficiency consulting through the Green Trading Company, consumer engagement via Green Travel.ie and our Green Suppliers and Products pages.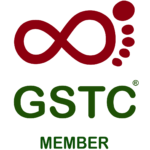 The Green Hospitality Programme is a 'No Brainer', We have got back 100 times what we have put into it – the programme has opened our eyes to improved efficiency in our business through a simplified environmental management approach. I would recommend the programme to businesses of all sizes.
The Green Hospitality Programme has allowed our hotel to revolutionise the way we manage our resources and control some significant expenditure. The results speak for themselves. Just to mention one key success, we went from Zero to 85% recycling in 3 years, The Green Hospitality Program does what it says on the tin!
The GHP programme has provided Sodexo with an environmental management system that we can use to measure our performance in each of our client sites across the country. This provides cost efficiencies for our clients by reducing utilities such as gas, electricity and water usage. The programme compliments Sodexo's ''Better tomorrow Plan'' which targets reducing our environmental impact and reducing our carbon footprint in Ireland and globally.
I have worked with the Green Hospitality Programme with the Armada Hotel and Hotel Doolin for the past four years, I see it as one of the best business decisions that I have made, being a win all round situation for the business. Certification to the Silver Award has improved our brand image, resulted in substantial cost savings, and provided exciting challenges for the team. I have continually recommended the programme to colleagues in the industry, and have no hesitation in saying it will be something they will thank me for.
The Green Hospitality Programme compliments Rezidor's award winning Corporate Social Responsible (CSR) programme, known within the Rezidor Group as Responsible Business. The GHP provides Rezidor with additional environmental reporting and benchmarking tools. The programme has resulted in remarkable savings through no cost and low cost measures. In addition corrective actions can be anticipated in a timely manner; this should convince and inspire any business to join this programme.
We started working with the GHP in 2009 and the framework and guidance the programme has given us has been invaluable. The reduction in electricity consumption by over 30% alone has had a huge impact on the hotels profitability, with over 250,000 fewer units used than last year. Focusing on reducing our waste also meant we are able to save €6500 on refuse collection, a 32% decrease on 2008. The programme has most importantly allowed us to develop a real culture of environmental management at The Maritime Hotel.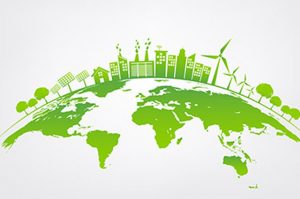 GHP responds to an article effectively arguing that 3rd party providers should not be encouraged
Read More »
Installing wireless TRV's to give you control
Read More »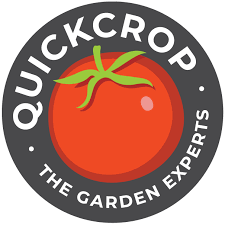 Quick success – without needing green fingers
Read More »