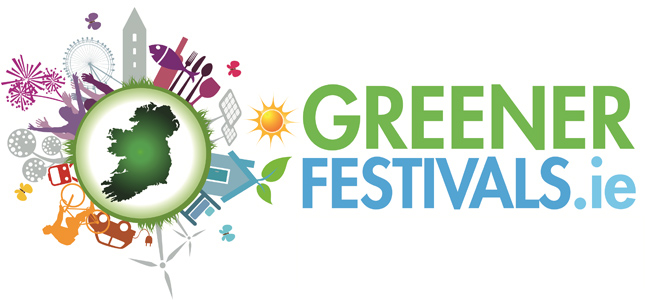 Information for Visitors
Greener Festivals & Events is a voluntary responsible approach developed by GreenHospitality.ie to assist Festivals & Events, of any size, in adopting a Responsible approach to the management of the festival/event. ?More and more visitors expect this type of sustainable behaviour from festivals and events and as most festivals/events have an extremely large local community aspect it would appear logical to protect the local environment as much as possible.
GreenHospitality.ie operates a recognition programme for Festivals/Events that formally engage in the GHP.ie Recognition Programme. A list of these festivals can be found on http://www.greentravel.ie/festivals.html
We would ask visitors to ask any festival they attend what the festival is doing to protect the environment. The more customers ask, the quicker festivals respond. If you see any festival that you feel would benefit from our programme tell us about it and if you experience some great Responsible or Sustainable Festival write a piece about it and send it to maurice@greenhospitality.ie
Information for Festivals/Events Organisers
This is a FREE Resource for Festivals and Events as the development of the programme was fully funded by the Environmental Protection Agency through the GreenHospitality.ie Programme.
The Greener Festivals & Events Programme has been developed by GreenHospitality.ie as an initiative to enable any Festival or Event in Ireland to implement a more responsible and sustainable way to run their activity.
Greener Festivals & Events is a fully inclusive programme – what we are asking of Festival Committees is a commitment to start making a difference and adopting the responsible and environmentally sustainable approach to running their event.
Find out how to Green your Festival or Event here – Click Here
For those Festivals & Events that would like to be formally recognised as a "Greener Festival or Event" GHP.ie operates a recognition programme.
Green Festival & Event Recognition Programme –

Click Here